Listening well is a profitable and worthwhile activity
People who truly listen understand that effective listening provides solid, reliable benefits. Listening expands your knowledge, helps best solve problems, aids in negotiations, reduces mistakes and misunderstandings, and enables that nirvana of all business situations: enhanced relationships with prospects and clients. And where do all these benefits ultimately lead? More recognition, greater income, increased market share, and higher profitability.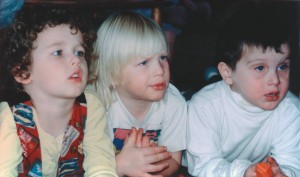 Expand your knowledge. No one knows everything. You can certainly learn from reading, but when you listen to someone, you get consolidated information that goes to the heart of the matter. The talker has already discarded the useless and minimized the peripheral. You get the true nuggets of what's most important. As you react, this talker can tailor what they are saying, explain something in greater detail. You can ask questions to gain more insight and depth. You can also learn things that have not yet been written down.
Everyone has something to say… if you just listen long enough. My teenage daughter, Alita, once had a piano teacher, Mrs Regis (not her real name, of course). While brilliant on a piano, what Mrs Regis said during a conversation could be quite incomprehensible. Picking up Alita after practice often meant enduring more of Mrs Regis's flighty thoughts. Alita and I tried listening, but we always seemed to come away wide-eyed and baffled. I often questioned the value of listening to her, until one enlightening moment that completely changed my perspective.