I'm on my LinkedIn account every day. I get a lot out of it. I decided early on that to stay connected, nationally and internationally, I had to spend more time on LinkedIn. After all, it is the leading social media site for professionals, at least in North America. (In Europe, it's XING. These same principles apply with most professional sites, though.)
The purpose of LinkedIn is, of course, linking to other professionals. It is these connections— and the extended contacts that it engenders— that form the robust network from which you all can benefit. To get the most out of LinkedIn, you must grow your connections.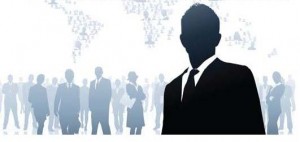 Cultivating these connections takes time and consideration. It is, however, time well spent. Why? Your connections are a valuable resource that can assist you with professional dilemmas. But, as with all social media, this assistance is a two-way street; be prepared and open to help the contacts in your network as well.
Your LinkedIn network includes your first-degree connections (your direct connections) and your group connections, plus your second- and third-degree connections (people in your connection's immediate network).
How Your LinkedIn Network Can Benefit You. You can add connections in many different ways. I'll discuss a number of ways and present a rationale for each method. But first, let's look at how you can benefit from your network. You can:
Get introduced to someone in a connection's network.
Ask a connection a question to help solve a problem.
Learn from a connection's expertise and even get advice.
Engage in a discussion about a topic of mutual interest.
Recruit a connection to help you get a job or contract in their company. (Your connections can tell you who hires technical communicators, the names of key people on the front lines, of the types of jobs that are being offered, and where you stand after you've submitted a resume or project offer.)
Request that your profile be forwarded to one of your connection's contacts.
Ask that others keep you in mind when they see projects of interest to you.
With benefits such as these, you can start to see the value of a large, robust network.