When I first suggested staying competitive with social media to the project manager, he just looked at me blankly. "What would be the purpose?" he said. "Wouldn't it just be another level of overhead?"
Valid questions, I thought. So I explained.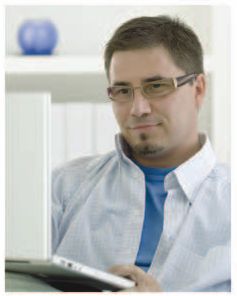 Project Management. A LinkedIn group would allow everyone to exchange information and to discuss issues openly. We could all see who else was involved in the project, and we could review everyone's background. That would allow us not only to appreciate each other more, but also to call on the most appropriate person for a particular topic. We wouldn't have to know each other's email addresses; we could just communicate through LinkedIn. And everything discussed on the project would reside in one place where we all could review it and access it from wherever.
The group would be members only. People would have to request to join, and I would pass any names not associated with the project to the project manager before I allowed them to join. Ultimately, it would give us all a sense of purpose, ownership, and camaraderie.
I could see that the project manager was ruminating on that a bit, so I waited. What he said next brought a smile to my face.
"If we are going to use LinkedIn to better manage the project, what about using another social media tool for topics that demand more immediacy, like Twitter."