Whether you are growing, changing, or introducing new business technologies, a communication audit is helpful, if not essential
A Communication Audit. This is a comprehensive, systematic evaluation and analysis of your company's communication. A communication audit unveils what is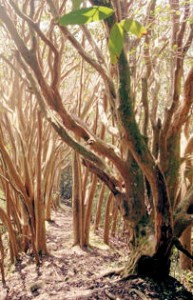 truly happening as opposed to what is thought to be happening. It:
Encompasses the activities conducted in a communication assessment and its resultant findings (although here it is more robust).
Identifies the people who create the messages and information being communicated.
Evaluates the clarity and value of the communication.
Critically looks at the various methods of communication (such as Web sites, newsletters, emails, blogs, videos, and other publications, as well as interpersonal skills and managerial communication), pinpointing problem areas and identifying successes.
A communication audit must be thoughtfully planned and implemented, and the results carefully assessed to achieve the greatest impact.
The Scope of a Communication Audit. You can focus on a number of communication areas to evaluate and analyze. This focus can be the broad-based communication for the entire company or for an individual division or group. It can be a specific communication method (such as interpersonal communication or your internal Web site) or for a specific vehicle (such as your corporate publications).
Continue reading A Communication Audit Helps You Communicate Better