Our names are special to us. We truly enjoy to hear others utter them. Names create a connection that moves beyond the mundane, the everyday transactions of life.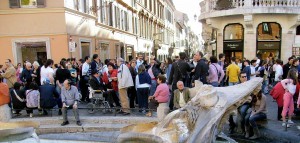 Last week, I went skiing with my teenage son. All the people working at the ski resort wore name tags: the ticket booth personnel, the instructors, the ski patrol, the lift operators. I decided to address each of them by their names which, not surprisingly, always engendered a small conversation, and many times, some unsolicited revelations about the ski resort.
Names elevate any conversation, any interaction: from your close friends to the tech support person; from the ski lift operator to the grocery store cashier.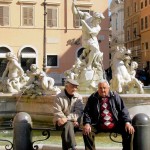 Names are humanity. Abbie, Tyler, Alita, Torin, Kevin, Tommy, Gary, Tom, Jem, Anne, Ann, Martha, Suzanne, Bill, Bob, Chris, Jeff, Cathy, Michael, David, Rob, Steph, Patti, Sean, Matt, Cyndy, Alice, Bonnie, Becky, Becca, Katrina, Kristin, Peter, Karl, Jasmine, Ione, Gina, Evelina, Charlie, Henry, Eric, Molly, Chino, Paul, Carolyn, Jean, Gene, Geoff, Fred, Olga, Connie, Irene, Max, Sharon, Ted, Shelley, Rachel, Tony, Rose, Jenny, John, Rick, Wendy, Mark, Diane, Scott, Priscilla, Joe, Barbara, Pam, Sally, Marie, Jay, Mary, Pilar, Andrew, Kathy, Laura, Duane, Dan, Keith, Stephen, Maria, Dorothy.
Did you look to see if I included your name? Most likely you did. Sorry if I didn't list it.
So I use names, as much as I can. Names are humanity.
–Rich Maggiani