What do utility resource planning managers and electric industry professionals have to say about the wholesale transformation that has been occurring in integrated resource planning over the past five years? Turns out, a lot.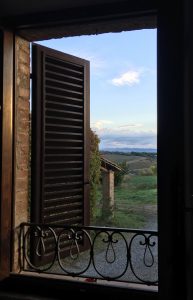 While a number of reports and studies evaluate and record this transformation, these managers and professionals live it—every day. They experience exactly how that transformation affects their daily work lives, and how integrated resource planning has become more complex, wider reaching, and increasingly difficult. We know. We interviewed over three dozen resource planning managers, resource planning analysts, utility executives, and industry consultants from across the country to understand and report on their daily struggles. From those interviews, we wrote The Integrated Resource Planning Transformation study and report.
Through those interviews, we discovered that many disruptive catalysts converged to stimulate and energize this integrated resource planning transformation. The most prominent catalyst: the increasing influx of distributed energy resources (DERs) at the grid edge, especially from rooftop solar installations combined with their decreasing costs and statutory incentives. DERs, however, are far from the only disruption. A confluence of other catalysts undermines the integrated resource planning process:
Large-scale variable renewable installations, mainly from solar and wind
A bi-directional grid with distributed assets on the grid edge
Regulatory and legislative mandates
Customer interest and participation
Governmental programs that create incentives for select energy technologies
Natural gas price declines
Affordable and productive battery energy storage systems
Electrified transportation
Demand-side management programs
Adamant intervenor participation
Decreasing demand and slowing economic growth
Interviewees told us that these catalysts continue to impact and complicate the integrated resource planning process, creating a number of planning challenges and difficulties: accurate modeling for solar and wind; larger numbers of modeling input assumptions with shorter shelf lives; long-term load and demand forecasting; load-eroding drivers such as energy efficiency, demand response, and customer choice; capacity combined with generation forecasting; expanding reserve margins; as well as many others.
Integrated resource plans (IRPs) must also include distribution planning that considers capacity as well as generation resources on a two-directional grid. Integrated resource planning now includes a wider array of utility departments and staff whose past roles previously were peripheral. In addition, stakeholder communication has become increasingly challenging because intervenors are adamant about pursuing their individual agendas and homeowners are empowered to generate power and manage their energy consumption.
These challenges result in the need for better forecasting and more robust modeling tools that accurately plan for integrating increasing DER penetration, as well as the need for an Advanced Distribution Management System (ADMS) and a Distributed Energy Resource Management System (DERMS) to better manage that integration.
All combine to create volatile IRPs with shorter planning horizons that can be confidently relied upon.
Many utilities are already immersed in creating IRPs that consider distributed energy resources; many others will soon face the challenge of responding to the distributed energy future. The purpose of our report, The Integrated Resource Planning Transformation, is to help you with your transition.
One outcome from this transformation is strikingly clear: utilities alone no longer determine the grid's destiny.
Download The Integrated Resource Planning Transformation report. We trust that you will benefit from reading our report.
—Rich Maggiani, Resource Planning Consultant