Outstanding presenters continually pursue these qualities
"Wow! Now I understand why it's so difficult to become a good presenter," gushed one of my students in a recent class I conducted on presentation skills. I had just put up a slide that, one by one, enumerated 28 qualities that every good presenter not only exhibits, but also embodies. These qualities seem to flow effortlessly from skillful presenters.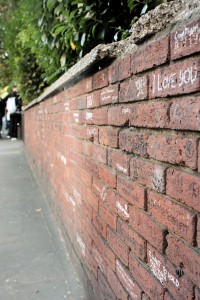 To become a skillful presenter, you must embody them too.
Twenty-eight qualities. Outstanding presenters continually pursue these qualities. Here they are, listed alphabetically accompanied by a brief descriptions of each quality. Because it might be easier to understand a quality by knowing its opposite, I've listed those too. You can see how diametrically opposed these qualities can be.
One last point. Try to visualize each of these qualities to get a better idea of how to exhibit them.
1. Adept nonverbally: clear communication with body language. Your nonverbal communication—body movements, gestures, posture, and facial expressions—speak louder than your words. Opposite: stilted.
2. Adept verbally: full speaking command; uses great words. Your verbal communication—the way you speak—can carry an audience: your tone, inflection, and volume, and how you pace, pause, and enunciate. Opposite: speechified (in other words, as if you are reading a written speech—for the first time. Yikes, how boring!)
3. Animated: full of life and excitement. Act alive! Opposite: lethargic.
4. Assertive: being strong and forceful (but not overbearing). This is in between the bookends of aggressive and passive. Opposite: timid.
5. Astute: keen ability to accurately assess a situation or person and turn it into an advantage. Opposite: unintelligent.
6. Cheerful: noticeably happy and optimistic. Simply smile while you present. Opposite: dreary.
7. Clear: easy to perceive, leaving no doubt. Attain clarity by testing your message beforehand. Opposite: vague.