Today, business communication is simple.
You can communicate through email, instant messaging, your Web site, Web portals, Web casting, Web cams, streaming video, streaming audio, pod casting, video conferencing, phone conferencing, instant messaging, text messaging—not to mention mailing, telephoning, faxing, and myriads of other emerging methods—through an ever emerging plethora of electronic devices. Communication moves fast and furious, information is easy to find, easy to send, and easy to receive. Never before have you had so many options. Technology makes it faster and easier to communicate to a wider audience.
Or does it?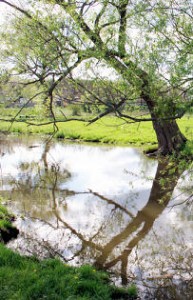 While there are more methods than ever to send a message, are you really reaching your audience? And isn't that the point? Too much communication today is focused around sending a message, telling what you want an audience to hear. But is it really something they want to hear; are they really listening to your message?
A constant barrage of messages inundate, interrupt, and overwhelm. Cell phones buzz often at inappropriate times; emails pop up to interrupt our thought flow and then contain links to even more annoying messages; web sites display annoying motion to distract and pop ups to sell unwanted items and services. It is information overload: so much to receive, so much to sort through for relevance, and so much left over to discard.
Besides having more ways to deliver messages, the methods are becoming more complicated to use. Do you know how to use all this technology, and when it is most appropriate to, say, email someone rather than phone them, send an electronic file rather than a printed version?
Take the telephone, a tool for having a conversation. Simple to use? Consider this example.