Knowing who is in your audience enables you to better connect with them
My first time presenting to a meaningful audience happened within my first year at IBM. I had joined the company right out of college, so I was still young and, well, unseasoned. I didn't really know what I was doing except trying to explain concepts.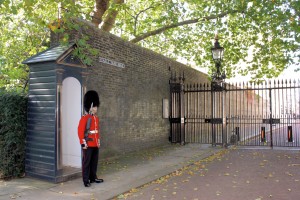 I learned two important lessons that day. One, you don't always know what you think you know until you have to explain it to someone else, or in this case, to a bunch of someone elses. Two, it's critical to know who those someone elses are when you are presenting; in other words, who is your audience.
It's also critical to know all of this before you present. I'll get to that, but first, let's take a closer look at each of these lessons.
Knowing what you think you know. In my experience, there are three tiers of knowing.
1. You think you know what you are talking about. This is delusional, because in your own mind, you are convinced you completely understand a concept, or completely enough that you can discuss it cogently whenever the time arises. Except, you don't.
2. You know what you are talking about, and can hold an intelligent conversation with others who already have a bit of an understanding of what you are talking about. This tier is also a bit delusional because while you have hold of a concept, it's still not a solid grasp.
Continue reading Identifying Your Three Presentation Audiences