The quality, authenticity, and benefits of Twitter communication are at stake.

The use of Twitter has simply exploded over the past year. As your list of followers grows, so do the amount of tweets, retweets, and direct messages you receive. Most of these tweets are well intended, but how useful are they?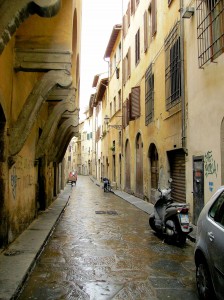 An increasing percentage of the tweets you receive are spam. Twitter is especially vulnerable, given its inherent automation. Anyone can easily follow tens of thousands of people, and then gain a large percentage of followers in return. An easy, ready market for spam from lurid "marketers".
What does Twitter spam look like? Twitter spam can take many forms. Legitimate companies spam when they endlessly promote their products through dummy Twitter accounts. These accounts often bear no resemblance to the products they pitch. Con artists attempt to shift your money and to gain your identity through a series of shady financial transactions. You are probably wary of these: "Help me access my dead uncle's $20 million from a backward third-world country and receive a 15% fee." Still, a small percent click through.
Many times, spam tweets are sent by members with few followers yet following as many as possible. This should be your first tip-off when someone starts to follow you. These people send tweets with blind tiny URLs linked to those click-here-if-you-are-18-years-or-older sites — except that requirement is frequently omitted. These can easily be identified by the busty, cleavage-popping, young lady's photo on the account.
Then there are the "See how I got 3,000 followers in one afternoon" spammers. Another come-on: "I can show you how to make $1,000,000 by tomorrow afternoon by following this simple method. No, really I can!" Hair removal treatment for women garners a good share of spam tweets. You get the idea.