Monday, 7:30 AM: I sit at my office desk on a lovely Vermont morning, preparing for my workday, head down, focused, planning web edits, help text, and user guide additions when the phone rings, startling me.
"I need a favor," the voice begins, without preamble, dangling that last word. Urgency fills the air, then "Dude! A big favor."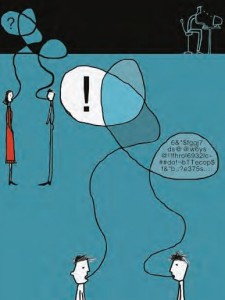 It's Sallie, the trainer I had been contracted to work with over the past year. I smile. We are friends. Sallie travels a lot and time together, even a phone call, is precious.
"Sallie, I thought you were in California?" I ask.
"I am." I'm perplexed a bit by this, but quickly gather the situation.
"You are? What is it, 4:30 AM there? You're not at the client's site working? Are you?" I fire these questions off in rapid succession.
"Yes. To all of that." There's a pause. "That's why I need the big favor."
The favor was simple to explain but certainly not simple to complete.
The Project. Before going to California, Sallie was creating new course descriptions and customizing existing ones for a new client. That was the favor: could I complete this project for him?
I had recently created some of these course descriptions myself, so I understood the content. What I didn't know, at least at this point, was that Sallie had barely begun. The course descriptions Sallie had already outlined needed to be changed; all the new course descriptions still needed to be created. In other words, I was starting from scratch.
Continue reading Technical Communication in a Social Media World