Conduct a Communication Assessment to determine the quality of your communication before spending the time and money required for a more comprehensive Communication Audit.
Since the most successful companies communicate well, understanding how your communication is working and how it might work better is critical to achieving this success. Flawed communication leads to misunderstandings, misinterpretations, mistakes, low morale, higher turnover, decreased sales, and lower market valuation; whereas effective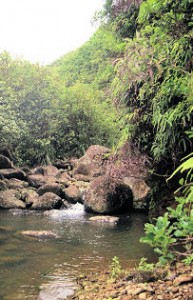 communication leads to lower turnover, greater contributions, increased total shareholder value, and stronger market valuation of your company.
Communication is a complex process with many potential pitfalls that can be identified and corrected.
There are two methods to determine the quality of your communication; a:
Communication Assessment (a short, pointed process)
Communication Audit (a comprehensive, far-reaching process that encompasses the activities of a communication assessment)
Both strategically evaluate and analyze your company's communication; both form the basis for a Communication Plan. A communication assessment is a fixed-cost alternative that quickly gives you a bead on your communication efforts, which helps you determine if you need to spend the time and money necessary to conduct a more comprehensive communication audit.
A Communication Assessment. This closed-end, short-term process focuses on the quality of your communication: how employees at all levels feel about your internal communication, its content, and the distribution vehicles.
Continue reading Evaluate and Analyze Your Communication with a Comprehensive Assessment