A clear, compelling objective forms the foundation of every great presentation
"Where are we going?"
My teenage son and I sat in the car in our driveway. He was behind the wheel, beginning another training session as he learns to drive. No engine started yet, when he posed that question. I just looked at him quizzically.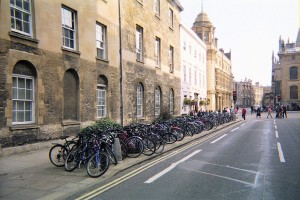 "You're kidding, right?"
"No", he said. "I don't know where we're going."
I sat in silence for a bit, absorbing that. Okay, I thought, let's start somewhere else.
"What are we trying to do?" I tried.
"Buy sneakers for me." That's good, at least he knew that.
"And where might we get those?"
"I don't know." The standard teenage response. Then he thought for a second. "How about the outlet mall? There's a couple of stores there."
"Let's go then", I said.
He started the car, and rolled a short distance, then stopped. He just sat there staring straight ahead. He looked deep in thought, pondering. I looked at him again, wondering.
He slowly turned to look at me, and with a look of chagrin said, "How do I get there?"
I laughingly smiled.
"You don't know how to get there?" I asked with some incredulity.
"No", he stated matter-of-factly. "How would I know that? I'm used to just sitting there and going along for the ride."
Let's pause the story there, and shift gears from driving to presentations.
Continue reading Where Are You Going with that Presentation?