Recently, I received this email from one of my LinkedIn groups: "Whether you are looking to improve your prospects in your current job or career, are looking for a new one, or are looking for great candidates to fill your available positions, the LinkedIn Job & Career Network is the place to be!" So I clicked the link and became a member. At last glance, the group had 65 jobs listed.
This prompted me (and co-author Ed Marshall) to investigate LinkedIn as a place to get work (jobs or contracts). And I discovered it is a great resource! As of February 2010,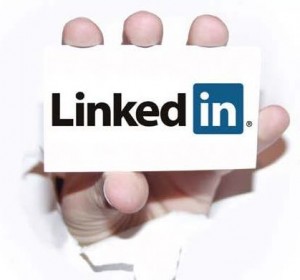 LinkedIn's membership exceeded 50 million. Through LinkedIn you can look for work, research companies, and easily promote yourself in job searches. But first, you must create a thorough profile of yourself and gather professional connections.
Create and Continuously Update Your Profile. Your profile is basically your online résumé, so make it a living document of your professional life. But treat your profile differently from your résumé by being more creative and expressive. Write in the first person, fill it out completely (LinkedIn displays a percent-complete meter for you to gauge your progress), and include all your relevant jobs and education. Make sure your summary not only explains who you are (your features), but more importantly what your employer or clients get from your expertise (their benefits).
Include a professional photo, head shot only, and use the same one you would use in other settings. Write an update of what you are doing at least once a week, or more often if you'd like: announce what you are working on, awards you received, whether you are looking for work (more on that later), and whatever else you think would be of interest to your connections and anyone else who might be viewing your profile. (Tip: Bookmark LinkedIn and add it to your browser's toolbar for quick access.)